Why should an online store use a virtual fitting app?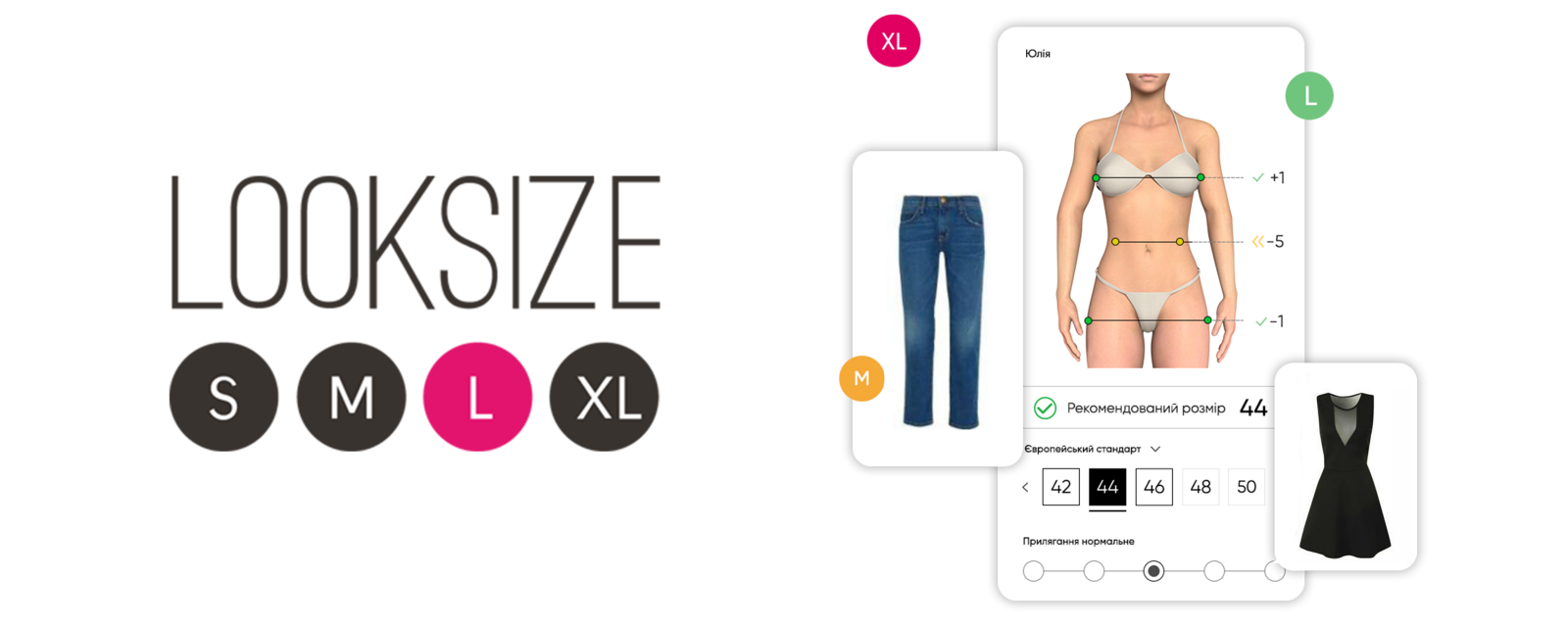 If you're an online store owner, you've probably had the experience of buyers ordering clothing they assumed would fit them perfectly only to have it come in and not fit at all. It can lead to dissatisfied buyers and lost sales, especially when the item in question was expensive or out of stock at the time of ordering.
To avoid this scenario and provide your buyers with peace of mind, try implementing a fitting room app that allows your buyers to view how different clothing will look on their bodies before purchasing them.
 

What Is the Virtual Fitting App?
A Virtual Fitting Room is software that can enhance your store. This software allows buyers to try-on products before they purchase anything.
Here's How It Works:
In order for the widget to find the perfect match the system has to know buyers parameters. LookSize can determine them in three ways; one is estimating your sizing based on your height and weight, second is determining your sizing based on the existing clothing and the third one is to enter the measurements manually for the best precision. Once the system knows your size, you can try every garment until you find your perfect fit. Try on as many different outfits as you can because you don't have swap dresses physically. It's like having your little dressing room in your own home!
Where To Use the Virtual Fitting App?
The main goal of any virtual fitting room app is to simulate a real-life shopping experience for buyers.
As a result, merchants get valuable data about how well their clothes fit including details such as waist size, shoulder width, height and use that information to create more perfect fits for their buyers in future collections.
How to Install Looksize Virtual Fitting Room App?
Installing LookSize Virtual Fitting App is easier than you can imagine. All you need to do is insert a small java script into your website, the way you do it with Google Analytics or Facebook pixel and this is it. We will do the rest. We will make sure all the categories match, all the brands size charts are present and will send you a full report on it. After this the widget will work for women, men, juniors, kids. The sizing charts are individually suited so that can fit men and women, from XXS to 15XL. Along with our database of clothing brand size charts we also provide shoe sizes.
It helps consumers too whether they shop on your site or someone else's - by delivering a consistent experience when they shop online through any participating brand. LookSize selects clothing sizes to get you perfect clothes every time.
The Cost to Install the Fitting Room App and Pricing of Looksize?
Looksize is an affordable app for all kind of vendors. It has 3 different packages for small, medium and big business owners, so you could choose one accordingly, without worrying about budget. Of course, pricing will vary based on how many buyers view your website and how often they do so each month.
It makes sense to make sure your potential buyers can see what something looks like before purchasing it even if that means spending more upfront.
The Famous Brands Who Use the Fitting Room App
Guess, Tommy Hilfiger, Michael Kors, Brooks Brothers, and L.L. Bean, to name just a few. There are many reasons why buyers may choose to try on your products from home before making a purchase convenience, time-saving, or it just gives them peace of mind that they won't buy something that doesn't fit properly. The difference with Virtual Fitting Room apps is that you can offer all these benefits without having any physical location so that store owner can pass on huge savings to your buyers.
Also, Asos, Abercrombie, and Fitch, Banana Republic, Beauty Bridge, Cosmopolitan, forever 21. H&M, JC Penney's, Macy's Inc., Neiman Marcus Group LLC., Nordstrom Inc., Poshmark, Reebok. Aritzia (Canada), Topshop and Topman (U.K.), Vogue magazine, and Zara all utilize real-life interactive dressing rooms to bring new life to their e-stores.
Why Use Looksize?
LookSize is a quick, easy-to-use tool that allows you to test how your products will fit your buyers before they buy. Using Looksize can give shoppers more confidence in their purchases and make them feel like they can easily return something if it doesn't fit correctly. In turn, you'll increase conversions and improve sales. It's easy to see why any online shop owner would want that a buyer can never try on clothes.
By using a Virtual Fitting Room App, you can ensure that your products fit your buyers and have exactly what they want when it comes to clothing. A virtual dressing clothes fitting room app makes sure they're looking their best while browsing your site and shopping.
As a result, buyers shop more frequently when in front of their P.C. or Laptop computer because they don't need to worry about the clothing fit. Because buyers love to buy apparel without seeing them first, there have always been problems with returns and exchange policies at department stores and boutiques alike. With our Virtual Dressing Room Apps for retailers, you can ensure that buyers leave satisfied every time.
Free Trial Period
Free trial period is provided by LookSize, so if you are hesitant about how is it going to be with your buyers, and whether they'll like your service of fitting room app or not, so you can take a free trial period to make sure that LookSize is the best option for you and your shoppers.
Online shoppers are typically hesitant about purchasing clothing or accessories. They don't want to make costly mistakes by buying clothes that don't fit well. A well-constructed avatar makes it easier to visualize how the clothing looks on their bodies. It can increase sales substantially. Also, buyers often feel more comfortable shopping if they can see what they are getting before making purchases even if it is just a photo of their potential purchase. Online stores benefit from a Virtual Fitting Room in many ways to increased sales and better buyer experience among them.
How Does It Work?
All you need to do is get registered, and rest can be done by following the instructions given by LookSize team.
Contacts
If you want to know more about LookSize, or you are looking for a reasonable, reliable, and great virtual fitting room service then you can contact us for more details. You can find us on the following contacts:
Support:
E-mail: support@looksize.com
Phone:+1 (416) 848-4067
Sales:
E-mail: sales@looksize.com
Phone:+1 (416) 848-4067