What is an online virtual fitting room and how to use it?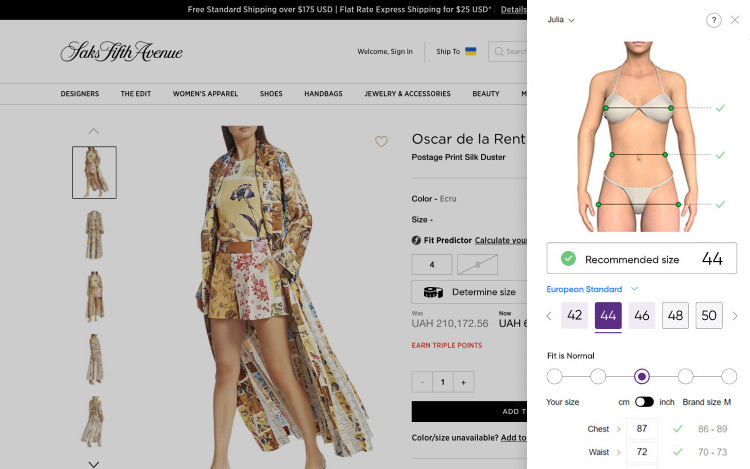 What is meant by virtual fitting room?
Virtual fitting room is a technology that is equivalent to the in-store dressing room, where you can try on products to check the size, fit, or style. The difference is that you can try on products virtually instead of physically. The virtual fitting room is a type of technology where you can try on different products without touching them and you avoid all the fatigue of changing multiple times just visit the product page and Virtual Avatar technology will show the fit of the garment on body, so you can choose the size, fit and style you like most.
Virtual fitting room technology emerged in 2005 and got some attention and hype through 2010 and many retailers considered it as an option. Although, the technology was far from perfect then, it has improved significantly during the recent years in terms of precision, ease of use and ease of integration.
Why online stores should use online fitting room technology?
First of all, if you want to know why is this technology so significant for better purchases and marketing of stores, you need to learn how it works. Let's take a look at how to benefit from virtual fitting room technology and why should online stores install it for their customers.
Okay, well; virtual fitting room is a fitting technology that allows buyers to try on clothes, shoes, and accessories virtually before buying them to see how do they fit.
In an offline fitting room, you can try on all the products you liked, one by one, but that takes hours for you to finally decide what to buy. Whereas; in an online virtual fitting room, you can see the fit right away.
In virtual fitting room solution you need to provide your measurements only once and the system will remember them for all the site the solution is being used.
There are some virtual fitting rooms that use augmented reality, in which the webcam scans your image and creates a 360° 3d model of you. It is just a different visual representation, however it still comes down to the selection of the right size.
Some virtual fitting rooms are powered by AI (artificial intelligence). Just like augmented reality, AI uses algorithms and machine learning to create a full 3d model of a person's body, who is standing in front of a camera to try-on products.
How will it replace offline shopping?
A major shift has occurred in the traditional offline purchasing model due to the COVID-19 epidemic. Many offline stores throughout the world have been quarantined since March 2020. A massive drop in sales has resulted in the "final closure of storefronts" for large international companies and smaller local producers. According to H&M's second-quarter sales, the business lost 620 million euros compared to the same period last year, a 50% reduction. More than a thousand Zara stores around the world will be shutting down in June, the company stated at the time.
Many people stay away from online shopping because they have experienced poor fitting. After all, you don't get the exact idea of what you are looking at online, and when you try it on physically. Virtual fitting rooms is be best proxy to physical fitting and it is much better than old sizing charts.
Poor fitting is the top reason for returns and unsatisfaction of the shoppers. According to the research, virtual fitting room market has helped reduce the loss of returning products by 28%. And this has significantly increased the profits of online stores. When a garment is out of the sale cycle for a week then it loses 20% worth of value because it's high in fashion and seasonal these days. Also, the shopper wouldn't like to shop at a store again where he/she received an ill-fitting garment.
What are the advantages of using Looksize?

The virtual online fitting room is quite a replacement for offline changing rooms. The biggest luxury of shopping from home, for people who like to order online but are hesitant due to poor fitting. There is more to it. let's take a look at some more benefits of virtual fitting room:
Among the customers, 40% of them are willing to pay more with the presence of Virtual Fitting Room technology. And 71% will shop more often at the store if such a technology has been provided to them.
So, retailers can take advantage of this technology by installing a looksize virtual fitting room online in their store.
Better connection with customers:
You cannot market your product successfully if you haven't made a reliable connection with your customer. And research says that some women do not feel comfortable while trying on clothes in changing rooms. By providing the facility to try on clothes and other products virtually while shopping online or in-store, that will build a better connection and make a happy customer.
So, among the 88% of customers, that research online before shopping, they say that their smartphone has changed their way of thinking and shopping. If casual browsers on their smartphone are converted into fashion e-commerce, then why do they need to go to the store by themselves.
Almost 94% of people have abandoned in-store shopping because they don't find it convenient. Taking a dress, you like, going to change room and then swapping your dress, if lucky once, or God knows how many times. They don't feel or convenient.
The virtual online fitting room has eliminated all the hassle caused by changing rooms and changing dresses. simply, grab a dress you like, try it on virtually, and if not, touch the other one to put it on. That's how quickly you find out whether or not it looks good on you.
Companies and stores that are using online virtual fitting room technology are marketing better. People are amazed by the technology and they prefer stores that have better virtual dressing room facility. Latest technology like online virtual fitting room brings the company into the spotlight and motivates customers to share their experiences on social media and try new features and get admired by new virtual fitting room market tech. faster organic growth comes when customers are attracted to the fancy virtual try room facility of the company.
While shopping physically, you need to rely on the shop administrator for the customization of products. But when shopping with virtual fitting room open source, you can do all the customization on your own. No need to worry about making them understand what do you want.
High-return rates aren't good for a company's reputation. Almost 50% of the eCommerce sales are returned because of the ill-fitting size of the product. These issues are resolved and eliminated due to online fitting room clothes, which has reduced the return rate.
How to install an online virtual fitting room in your store?
If you are new to Virtual fitting room technology and don't know really what you are looking for we are ready to help you. LookSize will provide you with all the guidelines needs as well as a free trial period for you to make it easy. You can have a look at our website to get more details about our fitting room opportunity. You can get the advantage of using LookSize even if you are a buyer or you want to install a virtual fitting room in your store.
If you are not sure about it, you can take a free trial period for a virtual fitting room online free for a month, at the end of which, you will be very clear about whether or not you want to use it.
Our clients:
We have been enlarging our clients' circle by providing the best and customer-friendly service. Retailers are happy with our service and our priority is to facilitate with the best. Our loyal clients include: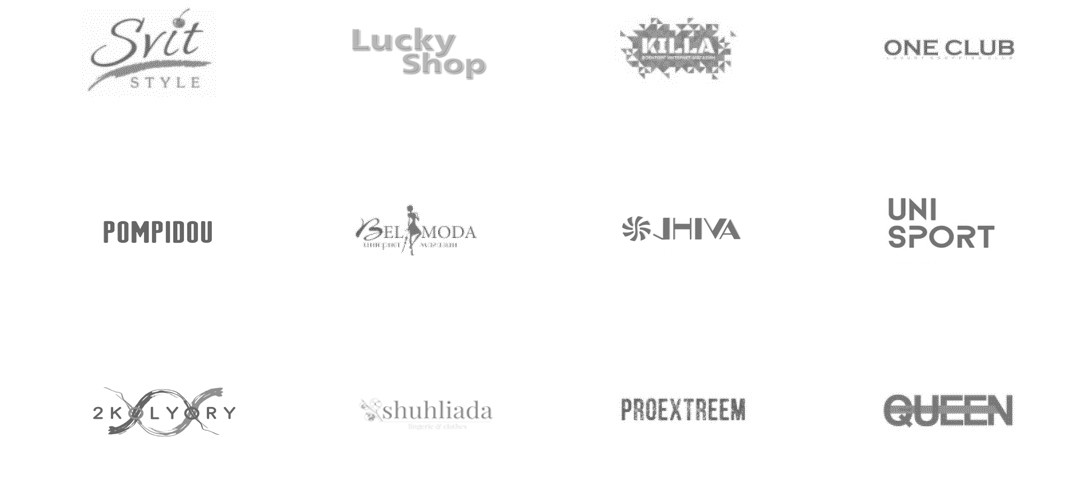 And many more.
Contact:
If you want to know more about us, or you are looking for a reasonable, reliable, and great virtual fitting room service then you can contact us for more details. You can find us on the following contacts:
Sales:
E-mail: sales@looksize.com
Phone:+1 (416) 848-4067
The key to success is providing customers with the shopping experiences they desire.