Virtual fitting room technology in your online store.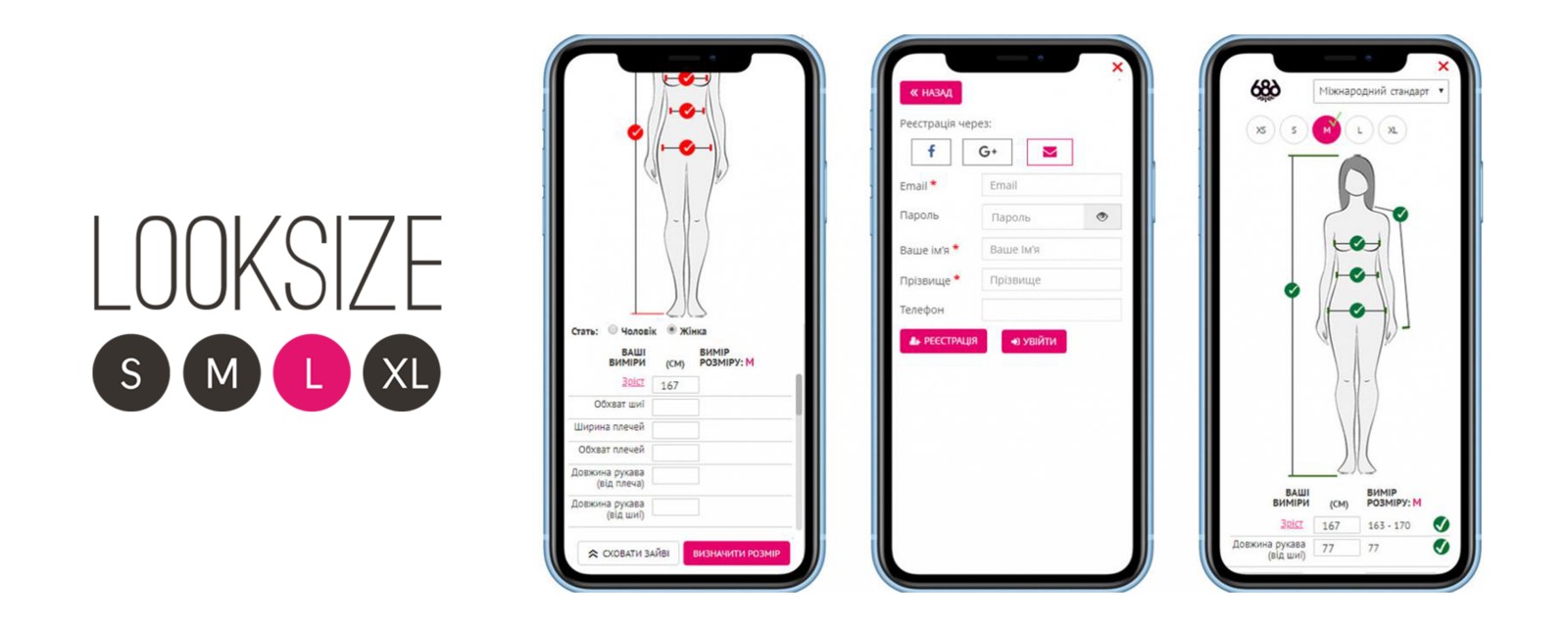 What do you think about Virtual Fitting Room technology?
Without wasting your time and energy, you can now try any dress virtually. Don't be surprised, in this world of technology, everything is possible. Yes, you can buy your favourite dress in your actual size without any hassle. The virtual fitting technique makes your online shopping easier and in just clicks.
You just have to provide your height and weight and the widget will provide you with right size of garment that fits you the most. Through this you can easily choose what suits you more and which style is best for your personality. Now, you do not need to physically go and visit different brands and try their dresses, just click on the virtual fitting rooms of the website and try as many dresses you want.
Our service LookSize also offers virtual dressing technology for its customers, so they can easily buy whatever they want. In this pandemic time, the virtual room is like heaven for shopaholics. If you want to know each and everything about Virtual Fitting Room then you must continue reading this article.
Why online store should use online fitting rooms technology?
The world is disturbed because of the CoronaVirus pandemic, people are afraid to go out that encounter any physical contact with other. Shoppers now more tend to buy things online; it may be dresses, shoes, grocery or any household items. Because of the customer's interest, many retailers and brands tri hard to provide the customers with online fitting rooms like the physical ones.
People buy what they think will suit them and when they try it out in the fitting room. So online dressing rooms plays vital role in the sale process. Customers try the item virtually by providing measurements. They can easily confirm which item will go for the specific event or which item will make them look gorgeous.
According to the researches, the international market of virtual rooms are growing very rapidly from $3.5 Billion to $3.5 Billion in the years 2020-2021. The estimated raise in the market is approximately $12.9 Billions in 2028, which will be biggest achievement for investors and vendors.
How does Virtual Room Technology works?
Online vendors are more likely to offer virtual rooms for their customers because more than 70% of people shop online.
Before the arrival of virtual dressing facility, customers might buy items that don't fit to their size. They return it back to the company and time and money get wasted. So, to remove the inconvenience both of retailers and customers; vendors companies add the function of Virtual Fitting Room to their website. This software not only facilitates the customers but also retailers by giving them maximum revenue possible. Many websites have launched different usable features for their valuable customers but Virtual Rooms are one of the best techniques.
How to install the Online Virtual Fitting Technology in own store?
Nowadays people want convenience over visiting stores and trying and changing dresses/ shoes. The fast growing technology also allows the people to chase their dreams and luxuries in just a few clicks. No need of any personal contact with things, just go online, and start using Virtual dressing rooms on your mobile. Don't know how to do this? No problem, we are here to guide you everything about this emerging technology.
The only way to expand your business is to give comfort to the customers by saving their time and effort. You can also have the trial version of the online virtual rooms.
Many size charts are available on the clothing websites but the sizes vary from brand to brand and customer also double minded that either the dress will fit them or not. So virtual dressing technology will solve all the problem by providing them with their avatar model. Just click on the button and your model will try it and will show you your dress choice.
Same for the shoes you are buying online but you are in doubt about the exact size. Create your foot model by giving length and width of your foot in inches or centimetres. Click on your favourite shoe, try it online and add it to the cart for buying it.
Not only you can buy shoes and dresses but the virtual try rooms also facilitate you to try makeup, glasses and watches too. Some websites uses Augmented Reality(AR) while others uses Artificial intelligence(AI) methods for the fitting room services.
How to get Virtual LookSize fitting technology?
Among many virtual rooms, LookSize fitting software is one of the most comprehensive and uses digitalized human model along with up to date calculator that calculate the accurate size of the body. The customer has to provide his size details in his profile to proceed with the shopping. The LookSize software recommends garment to the customer according to his size and personality.
If you want to try LookSize virtual room for your online business, don't worry. You can also use trial version and if you get satisfied with it. More than 3000 brands are already connected to LookSize.
Just register on LookSize Virtual fitting room that is open for every type of company and vendor, around the globe. The invention of smartphones makes you more globally stable by providing variety of easy to use and interesting apps. The LookSize fitting room is one of the best apps that has user friendly options along with other features like multi user option.
Benefits of using Looksize Virtual fitting technology
If you want to maximize your profit with good online ranking and customer services then you should try LookSize virtual room. Shopping will be more fun and interesting with LookSize. There are many benefits to use it.
· LookSize uses calculation methods to measure the size. So the users are able to find the exact size of item without manually entering it.
· It is user friendly software that provides all the details in just a few clicks.
· The customer has to create his or her profile by adding parameters like shoulder, chest and waist size. Then the app search items of its size automatically. If you choose the wrong size of the item, it will also notify about it and bring you with more choices.
· LookSize takes only five minutes to integrate with the clothing stores and it reduces the return rate by 32% and increases the conversion by 25%.
Clients who use Looksize Virtual Fitting Rooms
LookSize aims to solve all your fitting related issues without making any trouble for you. It has clients from all over the world. On the website you can also see that the sizes of the dresses are available in all sorts of standards – American, European, Ukrainian, Japanese and many more. So all over the globe companies rely on LookSize and uses its Virtual rooms for there business.
Our contacts
You can not only email to the support for any query but also call us on the landline number for details. Our contacts:
Support:
E-mail:
support@looksize.com
Phone:
+1 (416) 848-4067
Sales:
E-mail:
sales@looksize.com
Phone:
+1 (416) 848-4067