Virtual clothing rooms and 3D body models: Fashion's future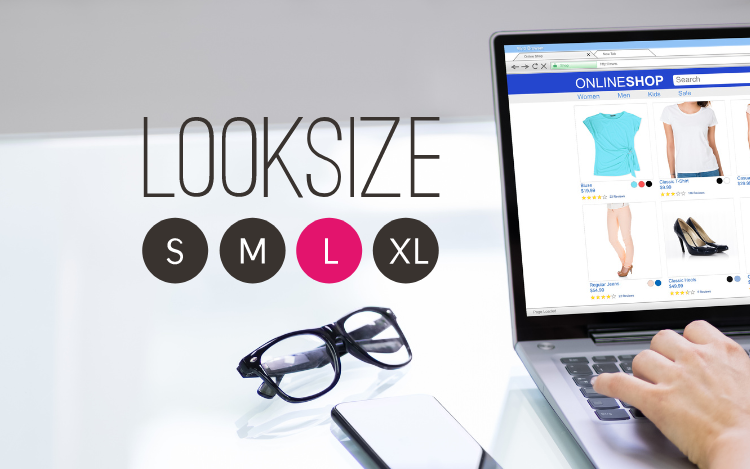 We are living in an era of technology. As everyone is living a busy life, so we prefer easy hacks and gadgets. Because of the pandemic, now people choose to shop online means rather than visit stores and physically interact with people. The trend is also changed, because of smartphones and the Internet.
It become easier for people to just buy anything with clicks on a phone. It saves time & energy. But when it comes to clothing & dresses. Everybody has their body size & shape, even the store sizes are also different. So, for this purpose, many companies have provided virtual clothing rooms. An elite online experience of shopping and buying without worries is now possible.
Get your exact size dresses that not only suit you but also add glamour to your looks. It is only possible by using Looksize virtual clothing rooms & 3D body models. This is the ultimate future of fashion.
Describe the virtual clothing room
The 21st century is the era of technology, which let you do many amazing things. Like trying on clothes and dresses without touching them. How can it possible? The virtual clothing room technology only makes things possible. It provides a contactless shopping experience while sitting at your place using a mobile phone.
Similar to physically present rooms, where you can wear the dress & check whether it suits you or not. These online virtual rooms also allow you to check dozen of different dresses and combinations without any effort or hassle. Just open the app/ website, and fill out your profile by adding your measurements or your live image. And get your favorite items in this real and stress-free shopping environment.
Good news for shopaholics, Looksize also provides virtual clothing rooms and virtual clothing models. That scans your body measurements and makes your personalized avatar. So, wherever you are, you can try different dresses & items virtually with some clicks.
What advantages of 3D fitting and virtual dressing?
Many people want to shop online but still end up buying clothes by going to physical stores. Why is that so? Because they aren't satisfied by just visually seeing a dress on some model that is not of their size.
But after the availability of 3D fitting & virtual dressing rooms, men & women now purchase anything without stressing about the size.
here are many other pros of online clothes models & 3d fitting.
• The fashion industry is undoubtedly revolutionized by the launch of 3d virtual clothing models and rooms. Customers now tend to do more online shopping from the comfort of their places.
• The idea of clothes modeling online is like a duplicate of measurements of your body. Check as many dresses as you can on your virtual clothing model. It also gives you freedom of which dress style fits you the most. And which color combination is Ok.
• Without any difficulty or effort, open a website or app to get your choice of dress for an upcoming event. So, it's a great way of shopping while sitting in your comfort zone.
• Also, in this time of the pandemic, you don't need to physically contact anybody. No worries, no touching; just grab the mobile and shop for your favorite dress of your style.
• The clothing virtual model has exact measurements of yours. So there is no chance of any mistake. You can easily get an idea of what style & size of attire will go with your personality.
• The return rate also gets reduced, like without the facility of the online fitting room, a customer buys a dress. After trying it at home, it doesn't fit them. It will be returned to the shop. So, there is no chance of returning to online clothes model technology.
Whether you are a customer or a retailer, must try Looksize fitting room. Because the shopping environment & experience with it is unbeatably out of the world.
Working on 3D virtual clothing technology & online fitting room
The success rate of online fashion businesses is now becoming 100%, just because of the online virtual room. The online clothes model will give the free hand to customers to choose whichever style for themselves. Plus, the point for retailers is that the return rate goes down too. So, it reduces the inconvenience for both clients and retailers.
This 3D modeling for online clothes technology is based on AR and AI technologies. A customer adds his body and height measurements to the app, and his/her model/ avatar with exact sizes will be created. This virtual clothing model will let you virtually try many different clothes while sitting at your place.
If you have some privacy concerns like your body measurements, account access, and biometrics. Looksize can easily remove all your doubts. Because the safety of data your and information is our priority. We motivate online buying and selling of products. So, feel safe using it.
Customer's need and desires from online fitting technology?
It's been a decade since virtual clothing rooms are on the market. But they are now very popular among people after the Pandemic situation. So many retailers have launched their virtual dressing apps but they somehow lack in main concern. What's the main concern? What are the actual desires of the customer?
That a dress or cloth made for them and will look perfect on them. And there is good news Looksize truly knows your concerns. We have the best possible solution for you. That lets you know that either the product is suitable for you or not.
We have the latest calculating device that measures the exact size of the person. And then make a 3D human model, it also gives suggestions of clothes according to your body measurements. Watch & check, which style of dressing and size will look best on the virtual clothing model. The 3D avatar will rotate & give 360-angle views too.
The ultimate future of the fashion industry
The unbeatable features of clothing virtual models and rooms have molded the fashion industry. It revolutionized the way of designing & consuming fashion. How does it happen? Because the need of creating thousands of samples manually comes to an end.
Just a virtual way of representing a product, it's helpful for both customers & retailers too. This model clothes online technology also decreases the ratio of return rate. What else does a retailer want from their business?
The accessibility & sustainability of fashion is only possible by only virtual clothing model technology. So, in the last few years, the maximum online sale has happened for virtual fashion.
How online stores can install digital fitting rooms?
Ease & convenience is the main priority of people over running from store to store. They prefer to shop online rather than visit stores for their exact size. The digital technology of fitting rooms allows everyone to fulfill their dreams by just clicking. Whether you are a retailer or a customer, this technology gives a spark to life.
Get yourself enrolled in the Looksize room by clicking on the trial version. Fill out the form that needs the necessary details. You can access the trial and free versions. For better performance, get full access by buying it at a minimal rate.
Looksize free trial
Started an online business and found ways to expand it. Why not try Looksize fitting room, it will change your life. You are an owner or a buyer. Get the free trial for a whole month exclusively at Looksize. So why not try a free version of amazing fitting room technology? Get details of other plans that suit your business.
Price criteria for different stores
The small, medium & large pricing plans are available at Looksize. They have different features & criteria.
• If you have a small business, go for a small plan with 1000 fittings/month. It cost you $49.9 per month.
• Mid-size store owners should look for a medium plan. This plan allows 1000 to 1,00,000 fittings for a month at a rate of 5 cents per fitting.
• Big stores must go for a large plan with more than Lac fittings per month.
Valuable clients of Looksize fitting room

We proudly say that popular brands around the globe are connected to us. They are almost more than 3000 brands like MK, Adidas, and Zara; that use Looksize services.
Contact Looksize
We care for you, that's why our services are open 24/7. If you have any queries, email us or call us.
Sales:
E-mail: sales@looksize.com
Phone:+1 (416) 848-4067