Marika Size charts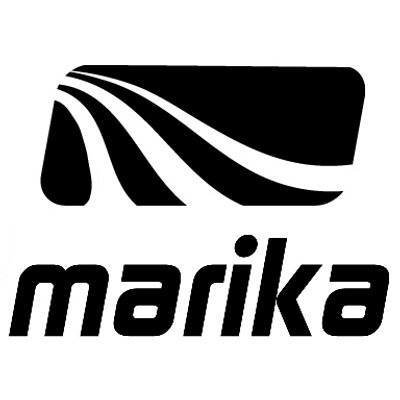 Category(gender): T-shirts and tees(female); Sweaters(female)
Buy for $5
| | | | | | | | | | |
| --- | --- | --- | --- | --- | --- | --- | --- | --- | --- |
| International standard | XS | S | M | L | XL | 0X | 1X | 2X | 3X |
| Chest circ. | 81 - 84 | 86 - 89 | 91 - 94 | 97 - 99 | 102 | 112 - 117 | 117 - 122 | 122 - 127 | 127 - 132 |
| Waist | 61 - 66 | 66 - 71 | 71 - 76 | 76 - 81 | 81 | 89 - 94 | 97 - 102 | 104 - 109 | 112 - 117 |
Category(gender): T-shirts and tees(male); Sweaters(male)
Buy for $5
| | | | | |
| --- | --- | --- | --- | --- |
| International standard | S | M | L | XL |
| Chest circ. | 94 - 99 | 102 - 107 | 109 - 114 | 117 - 122 |
| Lower waist (Belt) | 76 - 81 | 84 - 89 | 91 - 97 | 99 - 104 |
Category(gender): Pants(female); Leggings(female); Shorts(female)
Buy for $5
| | | | | | | | | | |
| --- | --- | --- | --- | --- | --- | --- | --- | --- | --- |
| International standard | XS | S | M | L | XL | 0X | 1X | 2X | 3X |
| Waist | 61 - 66 | 66 - 71 | 71 - 76 | 76 - 81 | 81 | 89 - 94 | 97 - 102 | 104 - 109 | 112 - 117 |
| Hips | 86 - 91 | 91 - 97 | 97 - 102 | 102 - 107 | 109 | 117 - 122 | 122 - 127 | 127 - 132 | 132 - 137 |
Category(gender): Pants(male); Leggings(male); Shorts(male)
Buy for $5
| | | | | |
| --- | --- | --- | --- | --- |
| International standard | S | M | L | XL |
| Lower waist (Belt) | 76 - 81 | 84 - 89 | 91 - 97 | 99 - 104 |
| Hips | 91 - 97 | 99 - 104 | 107 - 112 | 114 - 119 |
Category(gender): Underwear (Upper)(female)
Buy for $5
| | | | | | | | | | |
| --- | --- | --- | --- | --- | --- | --- | --- | --- | --- |
| International standard | XS | S | M | L | XL | 0X | 1X | 2X | 3X |
| Chest circ. | 81 - 84 | 86 - 89 | 91 - 94 | 97 - 99 | 102 | 112 - 117 | 117 - 122 | 122 - 127 | 127 - 132 |
Marika: The original brand of active clothing for women
If you used to buy clothes online, you have probably faced the main problem of online stores: the thing did not fit. Mostly this happens because one thing is indicated in the dimensional grid, but in reality, something completely different comes into play.
In today's world, online stores are very popular, it is quite common now for us to make a purchase through the world wide web. Of course, in this way of purchasing goods you can find many advantages: convenience, saving time, money, often a wider range of goods. But, it is worth noting that there are some disadvantages: if in order to buy, for example, glasses, we do not need to burden ourselves with long measurements, then to buy clothes or shoes to know the exact size of the brand is necessary, otherwise, we will be disappointed and money thrown to the wind.
On the sites, you can find all the tables of brand sizes that will help you make a choice, but you can not focus only on them, there are many nuances and features in this difficult matter, especially if you choose clothes of large sizes. After all, agree, even in a regular store, when we have the opportunity to try on a thing, it is very difficult to choose clothes.
In different countries of the world metric measures, as well as the approach to determining the size of clothing differ. On the one hand, it is clear and logical. On the other hand, it causes big problems, especially if you do not know how to properly transfer the size from one system to another. To make it as convenient as possible, the textile industry has adopted international designations, but they are not always clear to everyone.
Buyers have a stereotype: the letters - the American size. In fact, this belief is not entirely true, because it is an international system adopted for convenience around the world. In other words, no matter in which country the thing is made, the values of S, M, and L will be the same everywhere.
Agree, go to the store and measure a huge number of dresses can only be a terrible shopaholic. Usually, girls can happily try on dozens of dresses and jeans, sneakers, and shoes to find their shoe size by brand. But it takes a lot of time, and those who came for the company, do not envy.
And what to do if you do not have time and want to try on a few new outfits? The way out in this situation is not a virtual fitting room.
What is the purpose of the fitting, virtual or real? First of all, check for problems, size, landing defects. After all, even if everything is generally good, the table of shoe sizes by the brand is true, but the length of the sleeves is out of place, the overall impression will be spoiled, the clothes will come "from someone else's shoulder." Therefore, the main purpose of the virtual fitting is to show landing defects, and if they do not exist (and will not be in reality), you can buy such clothes.
But when you choose clothes, you need to pay attention to the following points:
First, many women are accustomed to not quite honestly assessing their size in one way or another. Please do not be deceitful! And if you usually coquettishly tell others that you are wearing the 44th size of clothes, then, checking the size chart, it makes sense to admit to yourself: "Yes, in fact, it is the 48th."
Secondly, clothing has different silhouettes - straight, fitted, loose, and sewn from different types of fabrics. This is important, and all such information, as well as the size grid of the brand, is always indicated in the catalog when describing each model. It is clear that the silhouette of the model and the elasticity of the fabric affect how the thing will fit the figure. Or, unfortunately, will not sit down.
Luxury offers its users a qualitatively new level of online shopping. Modern consumers are no longer ready to spend time on the endless search for the necessary things, on long fitting, return, and exchange of goods. LookSize service allows users to experience a new level of comfort and convenience when shopping with a button.
The customer of the store on the product page clicks the "My size" button and enters its parameters. This needs to be done only once, then you can use it for fitting in all stores that work with our service.
LookSize always provides users with up-to-date information, and the catalog of popular world brands is quickly replenished.
Marika: Choose your fitness brand size:
The original women's brand Marika was founded in 1982 in Los Angeles, California - at the peak of aerobics. Made from quality fabrics, Marika combines extraordinary comfort and style that requires no effort to easily integrate into your day. Here you will find the perfect fit for everyday things such as leggings, comfortable pullovers, and sports bras Marika dimensional table for fitness and home training.
Marika is created for your every move. Marika is an active training garment that moves with you - almost without fuss, so you can look your best and focus on the more important things.
Today, the brand is one of the three largest US brands in the category of active clothing, with an annual growth rate of 30%. We specialize in patented products that improve shape.
Marika makes a wide range of women's active clothing: leggings, capris, shorts, running shorts, figure clothing, jackets, hoodies, sports bras, T-shirts, and active clothing plus size.
Marika Basics is a line of high-performance women's active clothing designed to help women lead a healthy and active lifestyle, available in many styles and colors.
Marika Balance Collection is a line of functional, feminine, and comfortable clothing, designed for Pilates and yoga, but ideal to help keep up with the busy lifestyle of women, moving from active clothing to casual.
Marika Miracle is a collection of stylish, shape-enhancing active clothing made from the exclusive ELASTA-TIGHT fabric, which helps to invisibly shape and contour a woman's body with a double-sided elastic material before she starts exercising.
You probably know your clothing size. But when buying sports and fitness clothing, you should not choose the size "approximately", because it depends not only on how good you will look in the gym but also how comfortable you will be doing.
As a rule, each manufacturer of sportswear has its own dimensional grid, which you can focus on - a link to the dimensional grid is in the description of each product in the online store. The size grids of different manufacturers can vary greatly. Therefore, if you have a top 42 size of one brand, it does not mean that the top of another manufacturer will suit you the same size. Even at the same manufacturer different things because of a style and material can deviate from the declared table of the sizes - to measure more or less.
There is a popular solution to this problem - the LookSize application. With the help of our widget, you will be able to easily and quickly determine which values in the column " Dimensional grid Marika " of the brand will suit you.
 We have designed our button so that even a child can use it. You just need to enter the parameters of clothing or footwear in the specified field, depending on the product category - and you will immediately see the appropriate size.
To get the parameters of the figure, you only need a measuring tape or ruler: you can use them to measure the length of the foot, head circumference, waist circumference, hips, and everything else. Enter the obtained values in the appropriate fields of the widget - and voila! - You have all the data you need for accurate purchase.
Conclusion:
Buy clothes or shoes online? And how do I know that this is exactly my size? And suddenly it will be too small? And suddenly - too wide? "- such doubts were faced by almost every fan of online shopping. Indeed, the lack of opportunity to try on a product you like to determine the correct length, width, rise - one of the most significant disadvantages of such purchases.
However, it can be minimized. For example, find the same model in the real store that you looked at on the Internet, try it on alive, and only then, if all goes well, write down the size designation and order the thing online, almost without looking into the dimensional grid. However, this option is not always available: often find a similar product of the same brand in a traditional store is simply not possible.
The second option is to use our online sizing service. LookSize will help you understand a large number of different clothing and shoe size systems in the world and minimize the likelihood of choosing the wrong size when buying clothes online.