What are online dressing room and how do they work?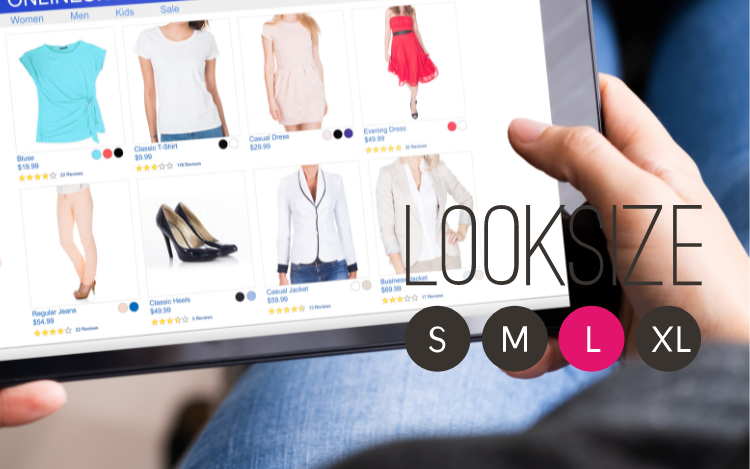 New era, new problems, new solutions, and new tech. Everything seems to be improving and growing with time. Of course, we face more troubles in the form of diseases, natural disasters, and all, but we also survive by finding new ways to avoid and fight them. The point is, no matter what difficulties we face, we must go through them.
With COVID entering our lives and making us paralyzed for a long time, it felt nearly impossible that we will ever get out of this phase. Yet, we made it through the pandemic. During a pandemic, we explored new possibilities for doing things, we found alternatives. Instead of going out shopping and spending the whole day out, we prefer sitting at home and shopping with just one click. This is where the online dressing rooms come into existence too. Purchasing dresses online might feel risky because you never know the exact size, style, or whether it would suit you. But the solution is here now. Let's find out!
What is an online dressing room?
The online dressing room is an emergence of a whole new era. Not that they only came into existence now, during the covid, when people started buying everything online. This technology was already being used by a few retailers and was being optimized. But not many people knew about it or even cared to try it. Because when it comes to dresses, we always prefer going to the outlets, wandering through our favorite brands, and trying different dresses. That's the other thing that sometimes we cannot even find one perfect dress for an occasion at the end. And it also sometimes makes you feel embarrassed. But now, those days are gone.
If you are a picky one, and cannot find the right dress with the perfect fit, style, and color that suits you then the online dressing room is here to make things easy for you. It is hard to try on so many dresses until you find the one you were dreaming of. So now, you don't have to physically try 10 dresses on and off. The online dressing room is a technology that will help you try on different dresses with just one click. It means you don't have to go to the trial room 10 times to swap the dress that you didn't like much. You can know that while traveling on a bus, in your free time. This latest tech will let you try a dress you like virtually. It uses artificial intelligence or augmented reality to create 3d imaging for you and you can try the dress virtually on your live imaging to find out the fit, so it doesn't come too small or too big when you order one. You will also be able to see if that dress suits you well or not.
How online dressing room technology works?
Before the idea of virtual fitting rooms, it was hard to shop online for clothes. When buying clothes, shoes or accessories, there is sometimes the issue of size, fitting, color and even that it doesn't suit you when you wear it, but you liked it and now it doesn't make any use for you because you feel like it doesn't look good on you. That's why most people feel reluctant when it comes to buying clothes and shoes online. But now, you can save all the time and hustle by shopping online and even after trying them.
Online dressing room works with a technology where a 3d model of a user is created by using a webcam. But some different technologies and methods are being used by various virtual try-on solutions. All of them use artificial intelligence, augmented reality, or RFID technology. Online dressing room either creates a 3d model of the user or asks you for your exact measurements as input, and then creates your model accordingly. Not that all of them make their customers satisfied but this technology is so great to work with anyways.
The benefits of an online dressing room:
Lying on your bed, you are browsing your phone and suddenly find a dress you like a lot, and you want to try it like right now. What if you can do it right there right now, while being on your bed, sounds exciting, isn't it? Well, this is possible and it is fun too. You don't feel embarrassed for trying on too many clothes in front of the store owner, so you can try anything you want. And there's more to it. The benefits of an online dressing room include:
Increase online sales:
If you have an online dressing room in your online store, then it is going to increase your sales a lot. Because most of the time, if people like your products, the only reason why they avoid purchasing clothes online is that they are afraid of ending up with a size too bulky or too slim to fit. But when they can try their favorite outfits, they are surely going to purchase more than one.
Convenience:
It is convenient for store owners as well as customers. Store owners, don't have to deal with finding different sizes and options for customers because they can do it by themselves. And for customers, it is more satisfying because now they can hop into the comfort of their homes.
Decrease returns:
When you receive the perfect product with flawless fit at your home, then the chances of return decrease to almost zero. And when you shop online and return in case of not find the right product, it is frustrating for the customer as well as the shop owners,
Why online stores should use online dressing rooms?
Because it can benefit their store, improve their clientele and bring them into the limelight. Online stores using online dressing rooms are considered to be up-to-date, ravishing, and modern. People mostly prefer technology these days so they would go anywhere who is using the latest tech. And using online dressing rooms can not just bring awe to the customers, it also makes things easier for store owners.
How to install an online dressing room in your store?
Looksize brings you the ease of shopping, even if you are a customer or a seller. And it is not rocket science to start with. You can come up to the look-size website and start benefitting from what we offer. And it is not very crucial to install a look size online dressing room in your online store. You can simply sign up on our website, register your store and give us some time to review it. You will not find any complications in the process; all you need to do is follow the instructions that come up when you sign up.
Installing an online dressing room in your online store isn't much of a task. You can easily do it and it will do you only good. You can even start with a free trial if you don't have any idea about how to use it or if will it be beneficial for you or not. So, worry not, and start with one month's trial version now.
Our clients:

We have a huge list of honorable clients who chose to work with us and never regret it, and the proof of that is they still working with us. If you take a look at our client list, you will know how many people are investing their money for a better good:
Https://www.looksize.com/our-clients
Contacts:
You can also reach us to get your queries answered on the spot, just follow this:
Support:
E-mail: support@looksize.com
Phone:+1 (416) 848-4067
Sales:
E-mail: sales@looksize.com
Phone:+1 (416) 848-4067