App that lets you try on clothes - choose outfits and look awesome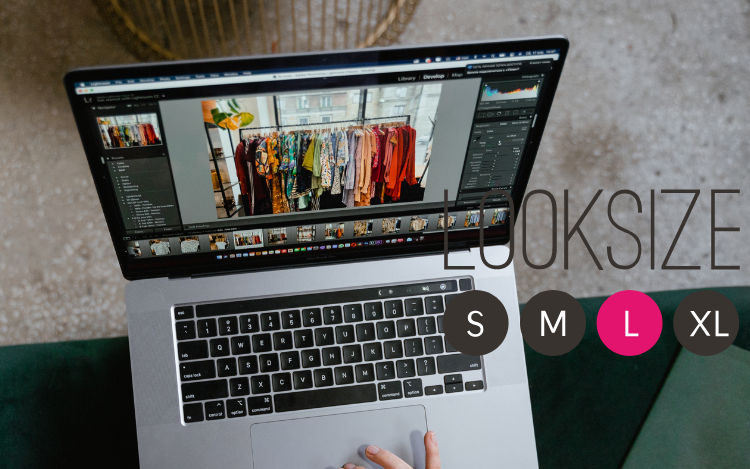 Virtual try-on technology lets consumers see and experience how clothes fit themselves and how to Clothe by seeing an avatar or animated Picture that allows them to check on themselves virtually before purchasing any particular product. This method allows customers to get rid of the stress of fitting clothes, environmental and financial return costs, etc. Virtual try-on technology becomes an important tool for fashion retailing. Goggles and glasses, necklaces, watches, and bracelets, among other fashion accessories, have been successfully marketed and sold using at-home try-on technology. Min near moreover, in near future this technology will greatly help the fashion industry in every sector. This article will elaborate on why you should use a virtual try-on technology app.
What is an App that lets you try on clothes?
Virtually try on technology app is an app that allows you to see yourself technically online by creating online an animated avatar of yourself and allow you to buy clothes and other accessories that suit and fit you without bothering you to visit shops. An app like LOOKSIZE combines computer vision, artificial intelligence, and recommendation algorithms in virtual reality to give mesmerizing user experience. According to estimation, the VR industry will reach $198 billion by 2025, up from $3.5 billion in 2017. As the world is progressing at a rapid pace the future will soon be seen as quite different from that of today.
The Advantage of the App is that lets you try on clothes
According to a survey around 70 percent of customers are of the view that they struggle to find clothes online that fit them. This backfired and contributes to a high number of returns which cost online retailers around %550 billion per year. The virtual try-on app gives an edge to customers in making the right and perfect decision. They can find out the product that suits them the best of their interest and fashion. For example, they can experiment with different products and colors of accessories to find out the best outfit they are going to wear. Moreover, knowing how the desired product suits them removes dented image of online shopping. This makes the overall experience of customers mesmerizing. The customers will owe their loyalty and will likely shop from the same brand regularly.
Why online stores should use LOOKSIZE APP to try on clothes online?
Improved sales experience
The AR of the LOOKSIZE App will help you display and endorse the supportive product. Smart mirrors will allow the customers to experience the best outfit with the right combination of accessories.
Brand loyalty
LOOkSIZE virtual try-on experience help and benefit your business by catching more loyal customers that will help your business in the long run. Anyone experiencing shopping through LOOKSIZE App will have a mesmerizing experience that will make customers loyal to your brand.
Reducing Returns
People are not eager to buy online due to various bad experiences while shopping online. The remedy for earning back customers' loyalty is through the LOOKSIZE virtual try-on App at your stores, which will reduce the cost of returns by the customers by giving them a chance to see or experience themselves virtually online while buying any product at your stores. Moreover, different famous brands are using virtual try-on technology in the world, like; GUCCI, H&M, FARFETCH, PRADA, WINDING UP, etc.
Major benefits of the LOOKSIZE APP
The most practical and accessible method of purchasing is virtual browsing, which uses digital gadgets to present a lifelike replica of a luxury store. Additionally, businesses from a variety of different industries have virtual storefronts built up for them, and each of them has a wide range of options for how to use them.
Being convenient, brands may display buyers an unlimited number of outfits without having to make them. Before starting the manufacturing process, designers can also showcase and test their new creations.
Customers are completely free to try and select things at their leisure. This technology (LOOKSIZE) works incredibly well with clothing, jewelry, accessories, shoes, and cosmetics. Customers can therefore browse products before making a purchase.
Try-on opportunities: AN opportunity to trying-on different products. You can even try diamond engagement rings, thanks to an app made by LOOKSIZE and the company.
By determining the proper product in a little amount of time, virtual try-on boost buyer confidence by replacing time-consuming dressing room encounters. This strengthens the devotion of contented and loyal customers even more.
Convenient for clothing manufacturing and sellers.
Immense product portfolio
In addition to being convenient brands may display customers an immense number of outfits without having to make them. Before starting the manufacturing process, designers can also showcase and try and test their new creations. As the world progresses at a rapid pace, technology has taken over everything, such as; the computer Smartphone and many other social networks that are easily assessable to everyone. This makes the virtual trial solution a very important and market-oriented App, and for brands, a virtual try on an app like SIZELOOK makes a huge difference in terms of competition, marketing and sale, and user gratification. Moreover, for marketing any brand that takes the help of modern technology stands out. The brands that offer customers ways of mesmerizing their customers will have a huge impact on their business. LOOKSIZE virtual try-on App will make an impact in terms of customer satisfaction and particularly in profit.
Try a free monthly trial period for LOOKSIZE APP
LOOKSIZE virtual try-on App offers you a free monthly trial period to experience the best in the business virtual App. You can simply find our App by googling LOOKSIZE App. Moreover, for your convenience, there is also an introductory video posted on the site page in case find any issues/ confusion using or instilling the APP.
Cost to install the App to try on clothes for your online store
Our App is giving you a unique opportunity by giving you one-month free trial period to experience how good our App is, and after a month we have a reasonable offer for different sizes of stores and we believe that the cost will not bother you as per our services are concerned. Furthermore, you will get to know the actual cost by contacting us.
For Small Stores
First-month trial free up to 1000 fittings per month
Later it will cost $49.95 per month.
For Medium/ mid-size stores
First-month trial free from up to 1001 to 100 000 fittings per month
For large stores and marketplaces
First-month trial free from up to 100 000 fittings per month
Our clients

LOOKSIZE clients are increasing with the period that is because of our services that suit with the best of their interest. Some of the prominent clients that are affiliated with us are ANDRE TAN, DIAMOND FASHION BOUTIQUE (DBF), KILLA, LOVE LACE, ONE CLUB, BENG, QUEEN, SVIT STYLE, SHAMBALA, SIMMS, POMPIDOUS and so on.
Contact details
Email address
Phone number
+1(416) 848-4067