Tilda
1. Log in to the control panel.
2. On the "My Sites" tab, click "Edit Site" near the desired site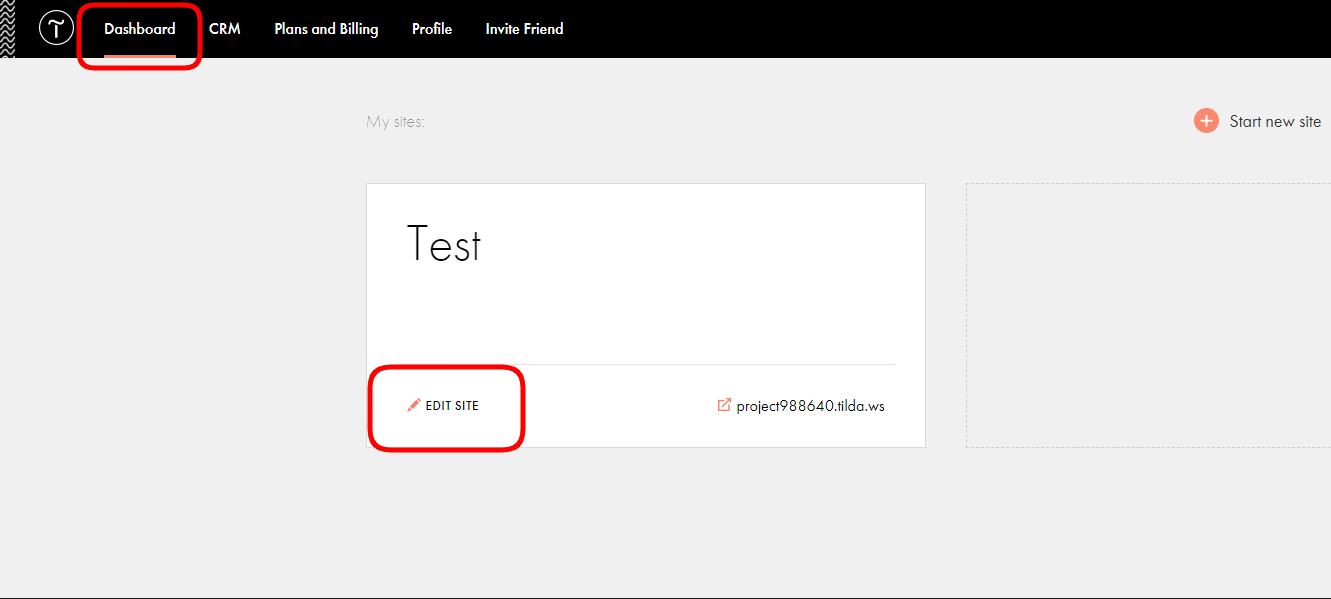 3. Next you need to go to "Site Settings"
4. In the side menu, select More, paste the script in the field "HTML to insert into HEAD" and save the changes.