Opencart 1
1. In the admin panel of your site go to the settings and click on "edit" in front of your store.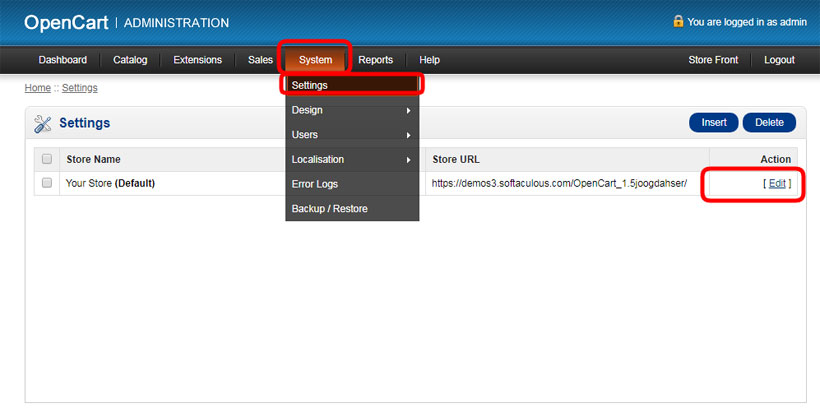 2. Next, go to the "Server" tab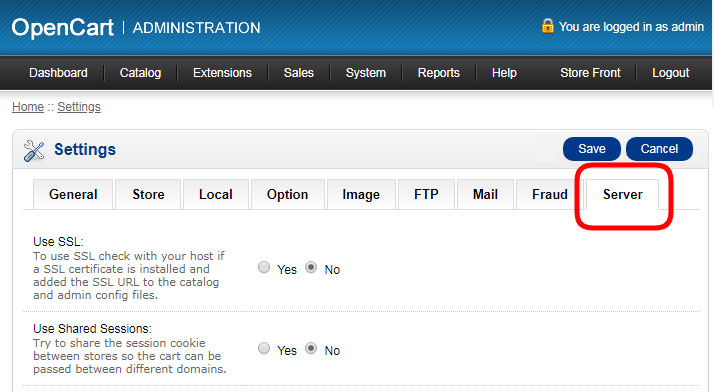 3.At the bottom of this page, insert the Looksize script in the "Google Analytics Code" field, if in this field you already have another script, paste the code after it.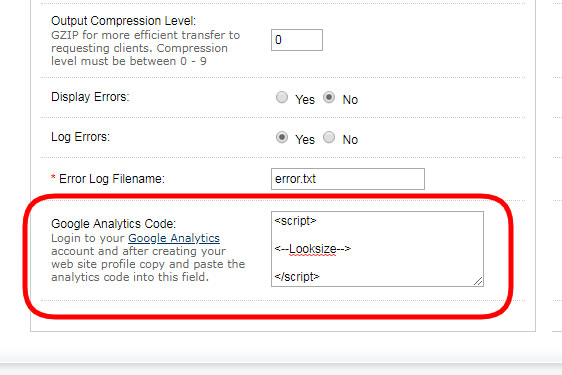 4. After you have inserted the script, be sure to save the changes in the upper right corner of the page.