Svit Style Case Study
Introduction 
There are two big questions when it comes to fashion and more specifically e-commerce. 
How do I increase sales? 
How do I reduce returns?
Perhaps a more important question is how do you create a better experience for your visitors that will distinguish you from your competitors. By creating personalised experiences for each visitor we are going to show you how Svit Style increased their website conversions by 280% and reduced returns by 32% with LookSize in a 6 month period. 
About Svit Style
SvitStyle is a meeting place for stylish women with the best stores of exclusively women's clothing, shoes, accessories, brands, styles, and fashion trends. The latest fashion trends will provide a range of choices for you to find exactly what you want.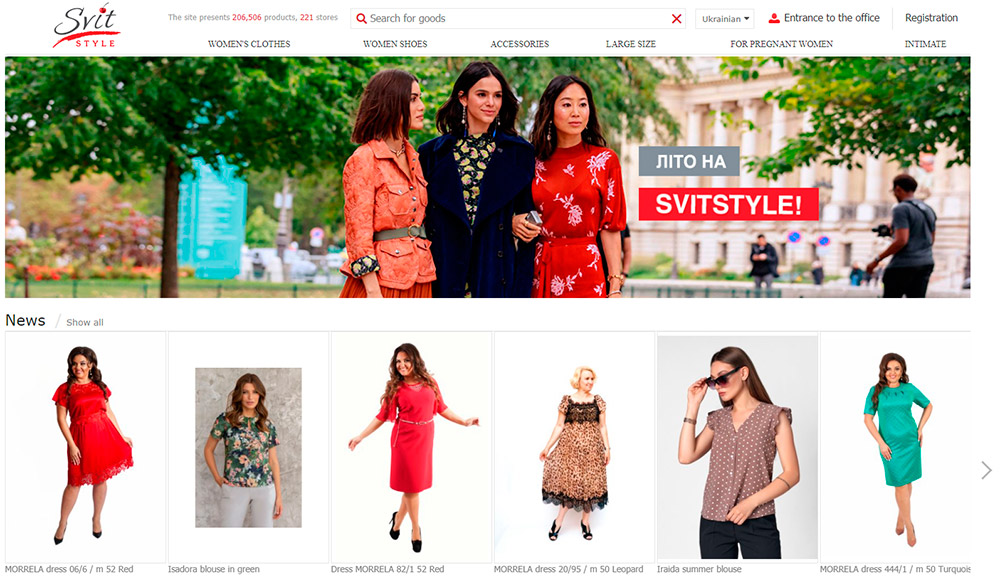 Setup
LookSize was installed on the Svit Style website 6 months ago in February 2020. The LookiSize code snippet was added within minutes and over the next three days, both teams worked together to import all of the size guides into Looksize. The platform was up and running within a week - delivering results.

Partnering with LookSize 

Working in partnership with LookSize Svit Style enables buyers to try garments before they buy online. The online fitting gives you visibility into how the item is going to fit you and how you will feel wearing it. The exact size matching also provides an accurate representation of how well the garment will fit in relation to your personal measurements.  
Svit Style wanted to provide their buyers with the best user experience possible which is why they liked the personalisation provided by LookSize. 
After six months, thousands of buyers and increased sales the numbers were in and the feedback was clear. 
Shopper Engagement
We have analyzed the engagement of shoppers by two key indicators - the number of purchases directly attributed to LookSize and the number of returns month over month. 
In a six month period, we have seen a 280% increase in purchases through the website that can be directly attributed to LookSize. We have also seen a reduction in returns of 32%. One of the most interesting pieces of feedback we noted was that people with non-standard sizes or people that were between traditional sizes were some of the most common users and opened up a new market for Svit Style
This is another fantastic result for LookSize where the value of personalised experience for shoppers is the difference between average and market leader. 

Conclusion
One of the main e-commerce metrics is the conversion of visitors to purchases. LookSize users convert into purchases 2.8 times more often than those who do not. 
When shoppers are confident that they know the true size of the product they are ordering the most common objections are answered and they can shop with confidence. 
The short nature of this customer review is a testament to the simplicity of LookSize and the impact it can have. Try LookSize Yourself today or get in touch to learn more about how we can help.